Climbing adventure activities
What is rock climbing?
It is an incredibly fun activity requiring strength, determination and bravery, rewarding you with a great sense of achievement of getting to the top of the climb. A Pinpoint Adventure rock climbing session can involve the following:
Bouldering (climbing without ropes but using bouldering pads – a crash mat)
Rock climbing – single pitch (short routes) or multi pitch (longer routes)
Weaselling (scrambling over and between boulders)
Tyrolean traverses (a little bit like a zip wire)
Abseiling (from crags, cliffs and buildings)
Ghyll scrambling (climbing up a waterfall)
Technical advisor session (Providing technical expertise to allow other instructors to deliver sessions)
We will always tailor a rock climbing course to your individual needs and aspirations.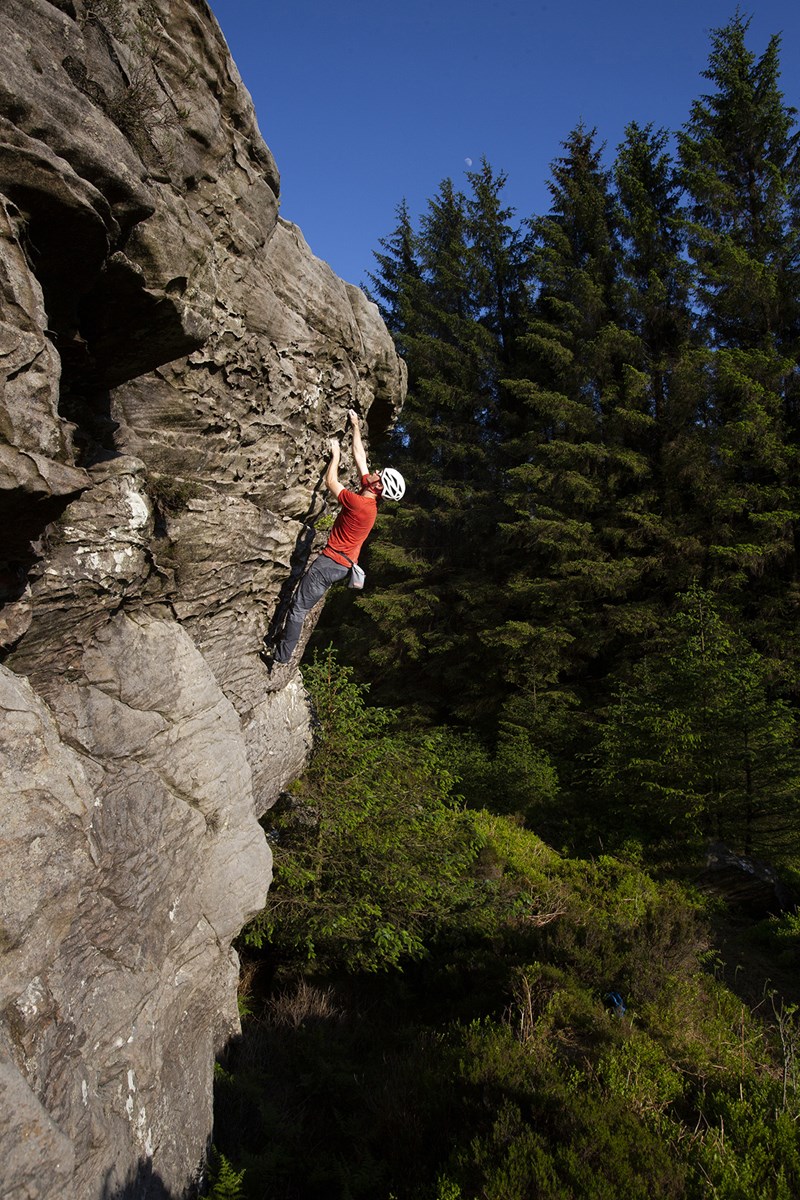 Who can do it?
Pinpoint Adventure has no minimum age on climbing sessions although we always discuss what will suit you best to ensure you have a fantastic time. Otherwise so long as you are physically fit and healthy you will be able to go climbing. We work with all ages and abilities, including adults and children with special educational needs and disabilities. These sessions can be suitable for school groups, youth clubs, businesses, charities, friends and families, whether you are just looking for an adventure or as part of a team building experience.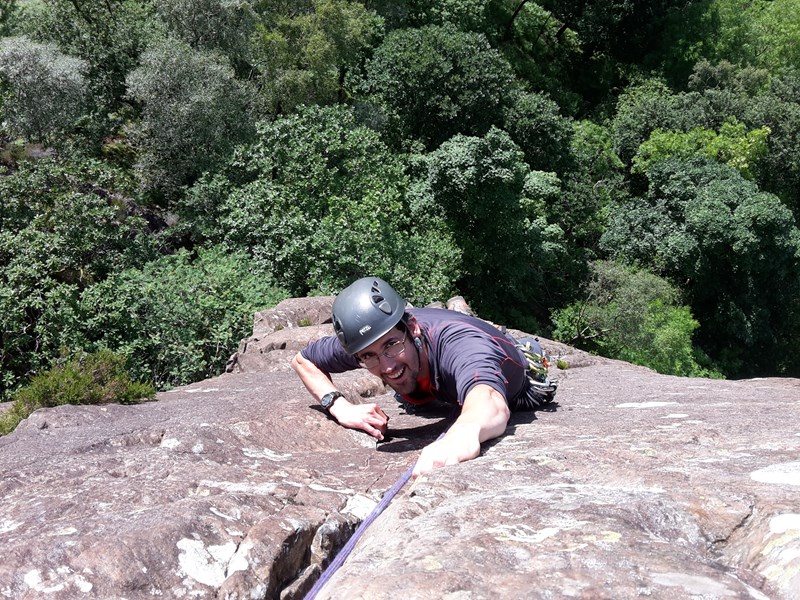 Where can I do this?
The Pinpoint Adventure climbing sessions can take place at the following:
Indoor climbing walls throughout the UK (although we often use climbing walls in Newcastle upon Tyne – North East England)
Crags and cliffs throughout the UK (we often use crags in Northumberland, North Yorkshire – North East England and the Lake District, Cumbria – North West England)
Your venue, whether you are a school or a business or you already have a venue in mind we can bring the equipment and our technical expertise to your site (we have delivered sessions at lighthouses, castles and areas of woodland). We will always do a site visit to discuss your requirements and explain what is possible.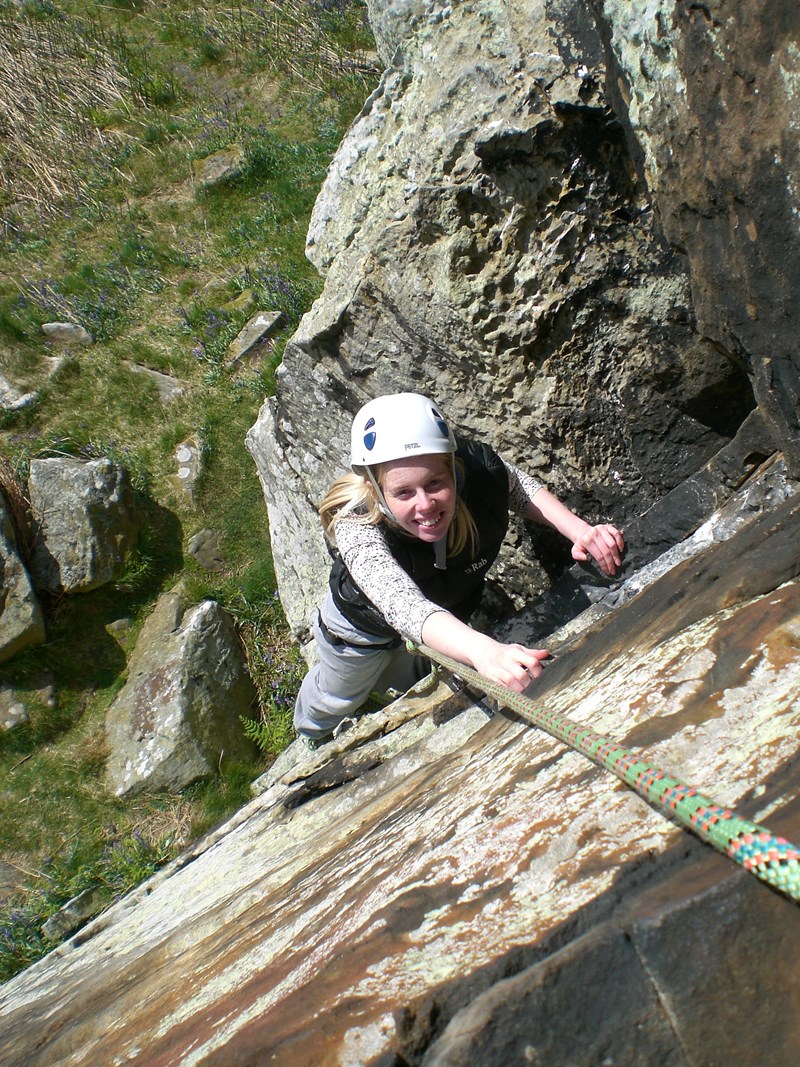 Why book with Pinpoint Adventure and what will we provide?
Pinpoint Adventure only uses qualified and experienced instructors with a maximum ratio of 1:6 (1 instructor to 6 clients). We also use the best quality equipment, ensuring you have a fantastic time.
Pinpoint Adventure will provide:
All specialist equipment (helmets, ropes etc.)
Public liability insurance.
A license from the Adventurous Activities Licensing Authority.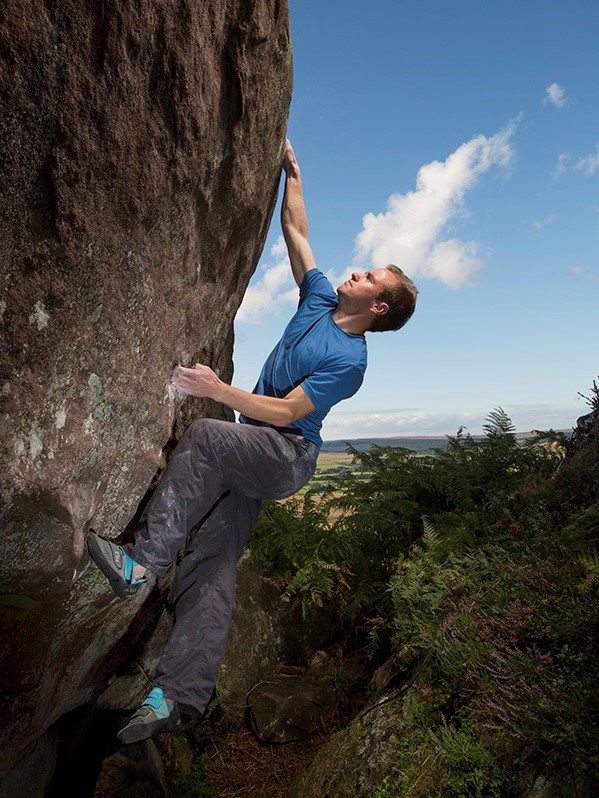 What do I need to bring?
For all climbing sessions you will need to bring warm clothes, food & drink, practical clothing (something that allows you to move freely). For outdoor sessions in addition to the items above you will need to bring; waterproof trousers & jacket (We can still run climbing sessions when it is raining – although your safety and enjoyment take precedence over inclement weather), practical footwear (trainers that can get a little muddy and a little bit scuffed).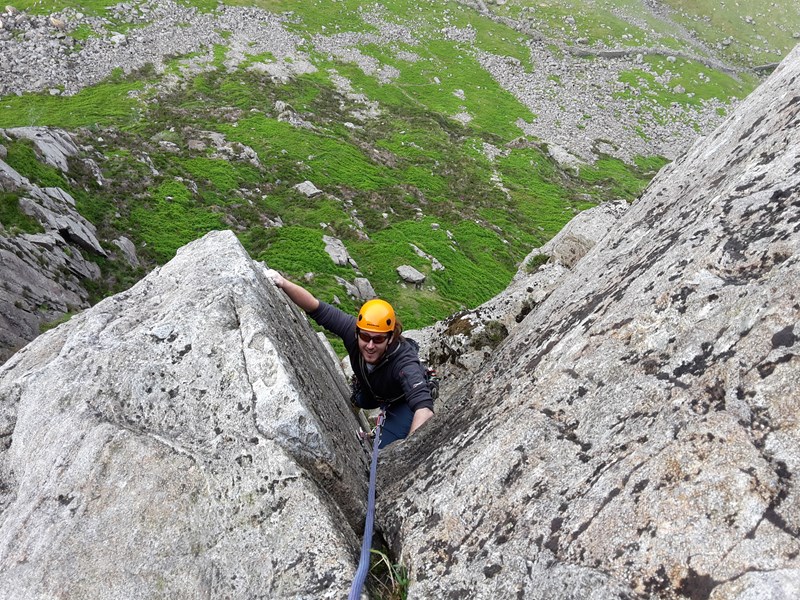 How much does a rock climbing session cost?
This is normally a 9am to 3pm session tailored to your aspirations.
Assuming a location within 50 miles of Hexham, Northumberland, these would be the typical prices charged. However we are always happy to discuss ideas, whether it be a different location or more participants (where we can provide more instructors).
| Number of people: | 2023 Pricing: |
| --- | --- |
| 1 person | £200 |
| 2 people | £210 |
| 3 people | £220 |
| 4 people | £230 |
| 5 people | £240 |
| 6 people | £250 |