About Tom Hopper
"I am delighted to provide adventure activities through Pinpoint Adventure. My work is diverse and always lots of fun. I work with a wide range of ages (the oldest I have ever worked with is 86 years old – proving adventure activities really are for any age).
I really enjoy giving customers a real sense of adventure whilst ensuring their safety at the same time. I always try to ensure that people go away from my sessions feeling that they have had an amazing adventure, pushing themselves to their own limits and hopefully having learnt lots of things along the way.
I first started instructing in 2003 and have gained a wealth of experience, knowledge and technical expertise to help guarantee that customers will enjoy themselves.
Whilst I might provide adventure activities for a job, I also really enjoy the very same adventure activities myself so whenever I have some free time, I always enjoy going climbing, hill walking and going underground to explore mines."
Tom's Qualifications:
BSc (Hons) Geography and Sports Studies
Summer Mountain Leader Award - MLS
Winter Mountain Leader Award - MLW
Rock Climbing Instructor – RCI (Formerly the Single Pitch Award – SPA)
Climbing Wall Development Instructor – CWDI (Formerly the Climbing Wall Leading Award – CWLA)
Mountaineering and Climbing Instructor – MCI (Formerly the Mountaineering Instructor Award – MIA)
DofE Accredited Assessor (Bronze, Silver and Gold)
Local Cave and Mine Leader Award – Mine Leader (Level 1)
Forest Schools (Level 4)
ITC Outdoor First Aid (Level 2)
Full UK driving license (With no endorsements)
DBS Enhanced Certificate (With subscription to the update service)
For Pinpoint Adventure, Tom runs the following activities:
And is also able to provide a technical advisor service to other instructors, outdoor centres and climbing walls.
Contact Tom on 07843762611 or via tom@pinpointadventure.com
Tom also runs Climb GB, this is a partner business Pinpoint Adventure. Climb GB provides rock climbing, hill walking, navigation, winter skills, scrambling and bouldering courses in Northumberland, the Lake District and the Scottish Highlands. In addition, Climb GB also provides a weather information page and a selection of gear reviews.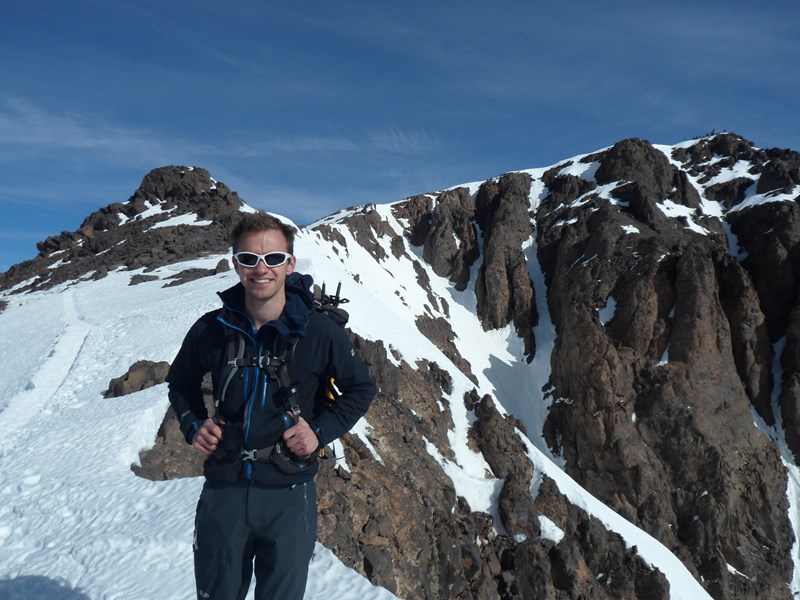 About Charlie Hazlerigg
"I have been enjoying the outdoors since childhood and leading groups in a professional capacity since 2014. I currently lead groups as part of Pinpoint Adventure's Duke of Edinburgh training and assessment courses, as well as providing ghyll scrambling on their residential courses in the lake district. It is truly satisfying to contribute to a young person's journey from their first steps in the outdoors to becoming proficient mountain adventurers. I particularly enjoy discussing the environment and sharing my background in ecology which makes the UK such a special place to explore.
In my personal time I enjoy mountain running, such as the Yorkshire Three Peaks Race and the Jura Fell Race in recent years. My last running PB was a long time ago, but recently pacing my friend's 9-year old to a Parkrun PB was a wonderful feeling. I also spend a lot of time rock climbing and regularly head to the Alps to enjoy everything from running to climbing to snowboarding. With increasing awareness of the environmental impact of our activities I am keen to impart a leave-no-trace philosophy to those I take to enjoy the outdoors."
Charlie's Qualifications:
B.Sc. (Hons) Zoology
PhD Ecotoxicology
Mountain Leader Award – Summer
Rock Climbing Instructor (Training only)
PADI Divemaster
ITC Outdoors First Aid (Level 2)
DBS Enhanced Certificate
Full UK Driving License (with no endorsements)
DofE Accredited Assessor (Bronze, Silver and Gold)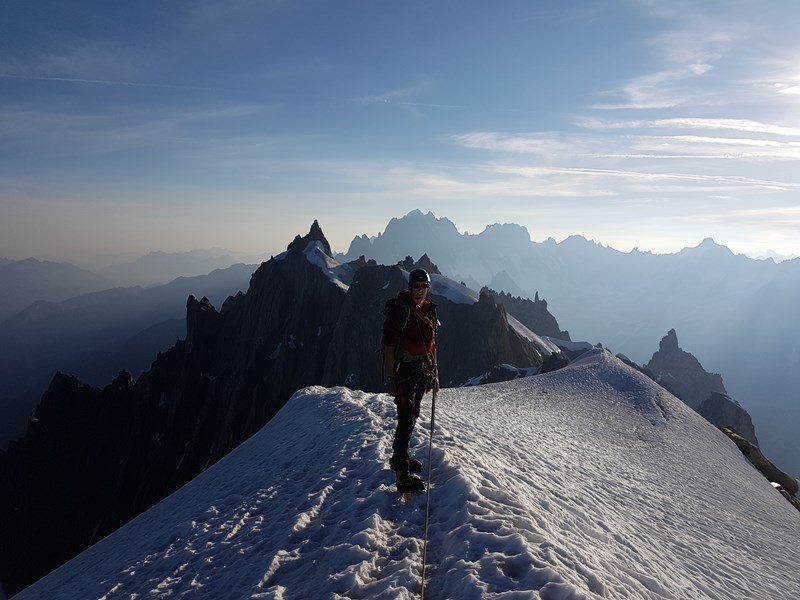 About Karl Wait
"After enjoying the outdoors from the age of zero, my formative years were spent building dens, climbing hills and then in later years started to scuba dive, and gained qualifications (becoming a master diver with the Scottish Sub-Aqua club. In 2012 I started my journey in gaining qualifications for leading groups in the outdoors. When I am not working in the outdoors or helping to run Wooler Youth Hostel with my wife, I enjoy climbing, canoeing, kayaking and long distance events. My favorite part of taking people in the outdoors is hearing that because of something I have helped people with, they then go on to use that skill independently."
Karl's Qualifications:
Mountain Leader (Summer) 2015, Mountain Training number 161731
Mountain Leader (Winter Trained) 2020
Mountain Rescue Team Member since 2017
Rescue 3 Swiftwater Rescue and Flood water Responder (2019)
National Navigation Award qualified Tutor (2018)
Outdoor First Aid Certificate (2020)
DBS Enhanced Certificate (SCOUTS 2018)
DBS Mountain Rescue (Adult and Children Enhanced 2019)
Baden Powell Scouts Safety in the hills qualification 2012
SSAC Master Diver
PADI Open Water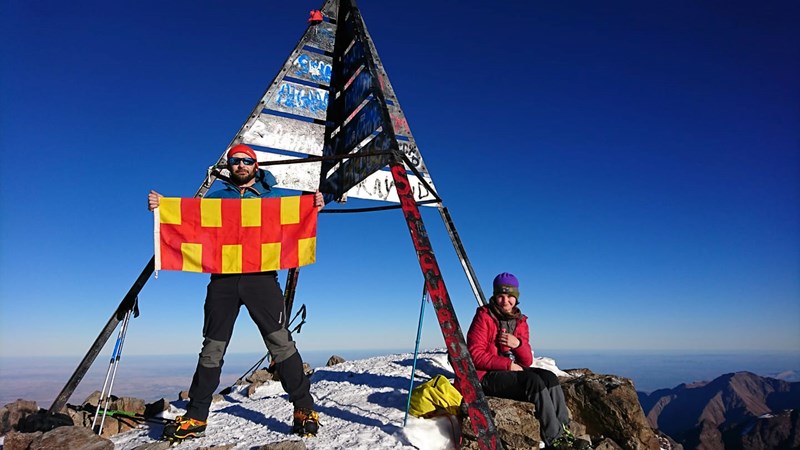 About Ian Hopper
"I am passionate about outdoor activities and outdoor learning. I worked for twenty seven years as a High School Geography teacher and Head of Geography, which has given me a great depth of knowledge and understanding of the wonderful environments in which Pinpoint Adventure work. I now work with a number of local Primary Schools and still thoroughly enjoy introducing the outdoors and outdoor activities to young people.
I have a huge enthusiasm for the many activities such as underground exploration, mountaineering, Forest Schools, bushcraft and snowshoeing which we offer.
I have been leading school groups on the mountains for over 25 years and have completed the Snowdonia Coast-to-Coast 5 times, the Tour of Mont Blanc on 7 occasions and led groups on visits and trekking in Tanzania and Ecuador. I am one of a small number of UK based International Mountain Leaders, which means I am qualified to take you for a walk anywhere in the world.
Taking groups underground in the Alston area is another enduring passion. I have been doing this for over 25 years and as a result I have accumulated a huge depth of knowledge about the geology, engineering and social history of the mines.
My family, my home in the North Pennines and running are my other great pleasures in life."
Ian's Qualifications:
B.A. (Hons) Degree – Geography and Economic History
P.G.Ced – Geography
International Mountain Leader Award
Mountain Leader Award - Summer
Mountain Leader Award – Winter (Training)
Duke of Edinburgh Award - Assessor
Forest Schools Award – Level 4
Advanced Bushcraft Award – Level 3
Local Mine Leaders Award – Level 1
Mountain Bike Trail Leader Award
Orienteering Level 1 – Teachers Award
Alpine Ski Leaders Award
MIDAS – Minibus Trainer and Assessors Award
Current First Aid Certificate
DBS Enhanced Certificate