Underground lead mine adventure
What is an underground lead mine adventure?
An amazing journey through one of the old lead mines at Nenthead; this truly is an adventure in all respects and a visit to a very different 'lost world'. There will be ample opportunity to look at the skills and determination of our ancestors and try to empathise with their working conditions. This would also be suitable for someone looking to experience potholing in Cumbria and Northumberland as it is very similar to caving.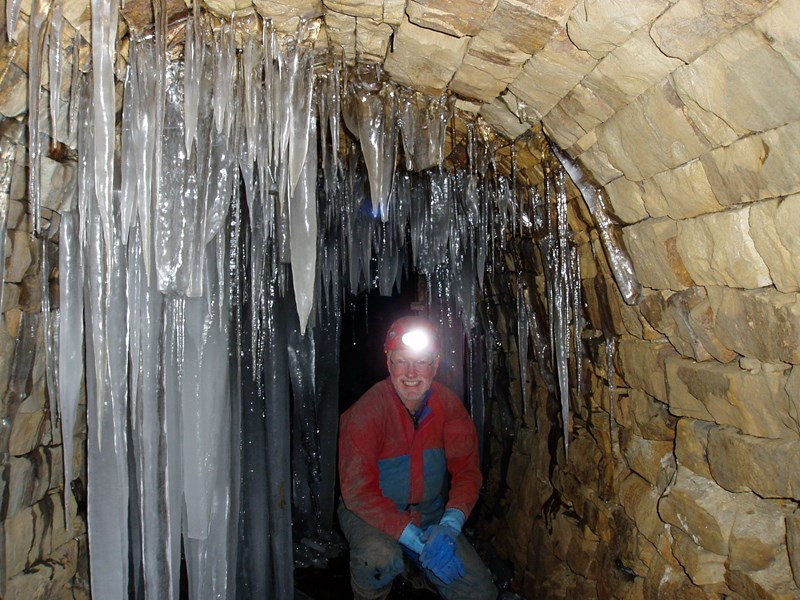 Who can do it?
Anyone with reasonable fitness should comfortably manage the time spent underground. A lot of the journey simply involves walking, but there are sections of stooping, hunkering and crawling. We normally recommend a minimum age of 8 years old on the mine trips (although we do run trips for younger people). We offer underground lead mine adventures to both adult groups and school / youth club groups. We can provide underground lead mine adventures for all ages and abilities, including adults and children with special educational needs and disabilities.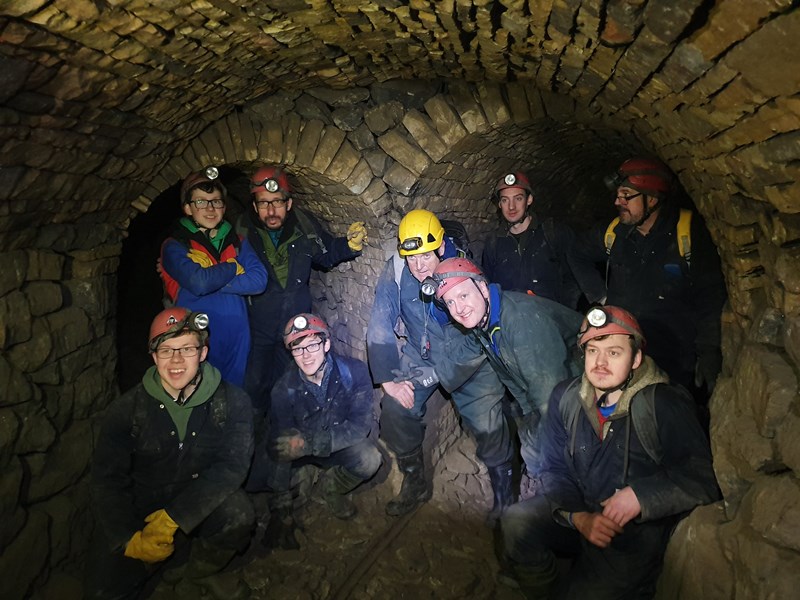 Where can I do this?
There are two brilliant mines in the Alston / Nenthead (Cumbria – northern England) area that are approved for group use:
Smallcleugh Mine, Nenthead: Smallcleugh provides a wonderful up to 5-hour underground lead mine adventure, with a visit to the famous 'Ballroom' for some lunch (on full day sessions we provide bacon sandwiches for lunch). This can be run as either a full day session or as a half day for a shorter / easier trip or can be combined with Rampgill (Below) or with some of our other adventure activities, e.g. rock climbing or bushcraft.
Rampgill Mine, Nenthead: Rampgill provides a very wet couple of hours underground, with some wonderful calcite formations and we can visit the famous brewery shaft (Which connects down to the Nent Force Level). This can be done as either a half day session or as part of a trip in to Smallcleugh mine (above).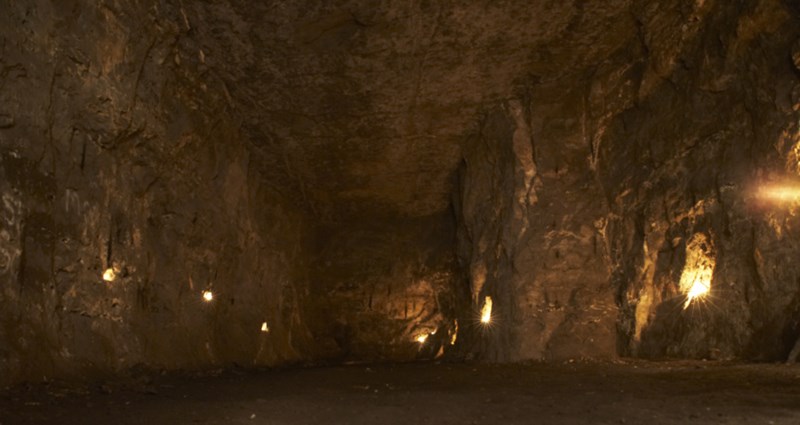 When can I do this?
Underground lead mine adventures take place all year round. Interestingly, once away from the entrance, the mine is an almost constant 11°C throughout the year. During the summer it can feel cool as you enter the mine, whereas in the winter it often feels much warmer! The mines are also extremely well drained, so flooding / heavy rain aren't a problem (although we do always check).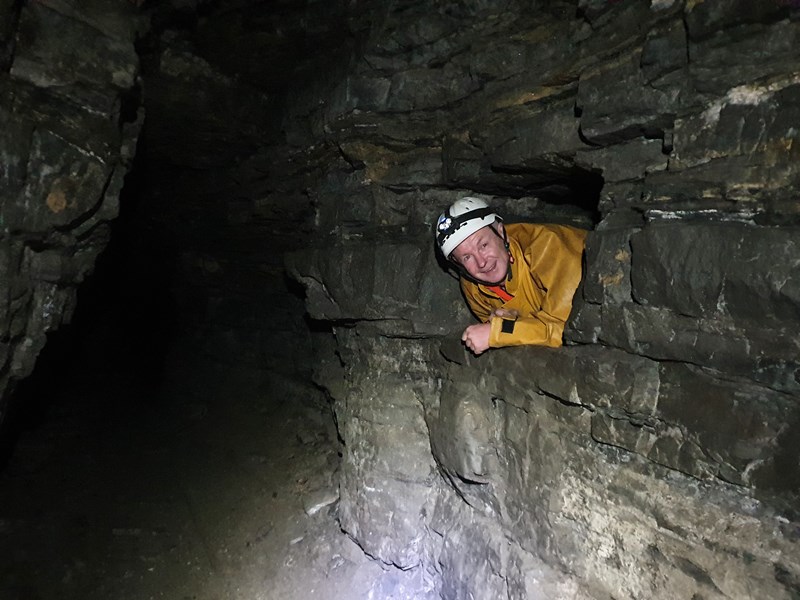 Why book with Pinpoint Adventure?
We have been taking groups underground in the Alston / Nenthead area for many years and have a great depth of knowledge about the geology, engineering and social history of the mines. We also have a great enthusiasm for what is a fantastic adventure experience. Pinpoint Adventure provides all the specialist kit including helmets, lamps (Headtorches), boiler suits, wellies and if we are doing a full day session in Smallcleugh mine then we provide bacon sandwiches! Pinpoint Adventure only uses qualified and experienced instructors with an appropriate ratio of instructors to participants for the chosen lead mine.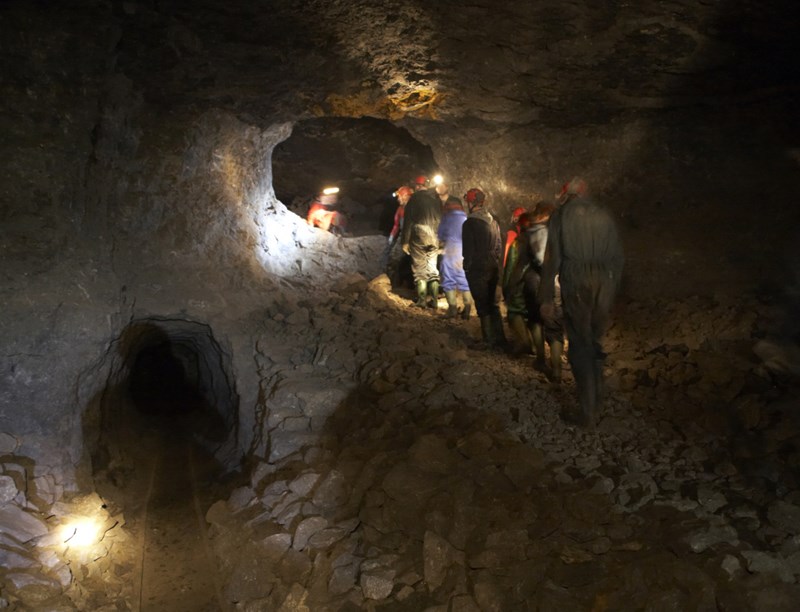 What do I need to bring?
A small rucksack (preferably an old one) containing a packed lunch and a drink, an old pair of gloves and a camera is also an excellent idea. It is very sensible to wear old clothes that you don't mind getting muddy. We will send full guidance notes explaining your underground lead mine adventure.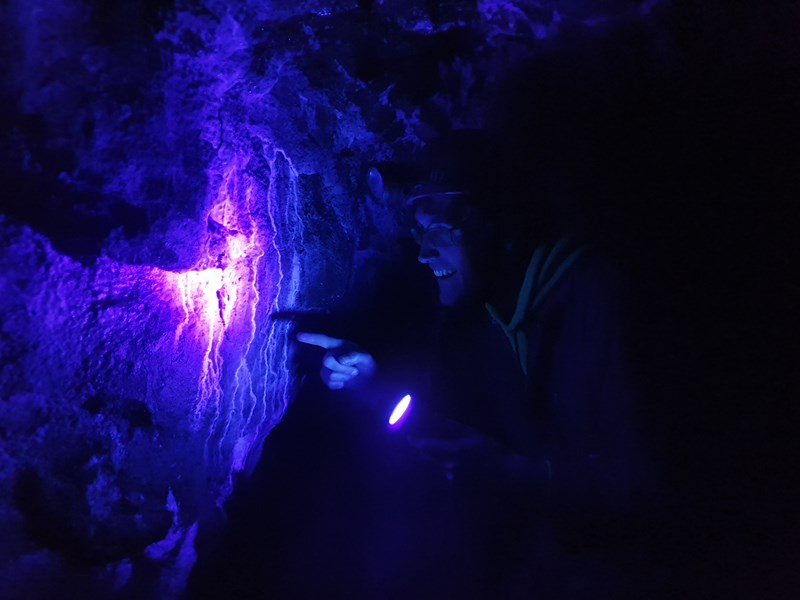 To gain a better understanding of what is involved in our underground lead mine adventure please watch our video below:
How much does an underground lead mine adventure cost?
This would be for a 9:45am to 3pm day in Smallcleugh Mine at Nenthead (On the Cumbria / Northumberland border).
Please let us know if you have more than 10 participants as we may still be able to accommodate you on an underground lead mine adventure.
| Number of people: | 2023 Pricing: |
| --- | --- |
| 1 person | £160 |
| 2 people | £170 |
| 3 people | £180 |
| 4 people | £190 |
| 5 people | £200 |
| 6 people | £210 |
| 7 people | £220 |
| 8 people | £230 |
| 9 people | £240 |
| 10 people | £250 |